LEICA Q3 COMPACT DIGITAL CAMERA SUMMARY
Leica has pulled out all the stops with the next generation Leica Q3 Compact Digital Camera, which is an impressive update to the full-frame hybrid compact camera line-up. This new generation fixed-lens compact Leica camera surpasses its' predecessor in virtually every respect, thanks to extensive upgrades, which help take your visual storytelling to new heights. These include a new triple resolution 60.3 megapixel BSI CMOS sensor, up to 8K video with ProRes and a new Hybrid AF system.
The processor has also been updated to the next generation Maestro IV engine, which delivers significant enhancements such as faster 15fps burst shooting and improved low light performance with ISO now up to 100,000.
The robust camera body features the same IP 52 water resistance and the lens is the same outstanding Leica Summilux 28 f/1.7 ASPH., with 11 elements in 9 groups, including 3 aspherical elements and integrated macro mode. Leica has increased digital zoom to 90mm, added a higher resolution tiltable LCD and updated the resolution of the viewfinder. Ergonomics has also been enhanced with a new button layout and rear dial push button for more intuitive operation.
The Leica Q3 represents a significant upgrade to help creators capture the ultimate image quality with everything from street and landscapes to portraits, travel and moviemaking.
KEY LEICA Q3 FEATURES
New 60 megapixel BSI CMOS sensor
Triple resolution technology (18/36/60MP images)
Cutting-edge Maestro IV processor
New Hybrid AF System with PDAF
4K, C4K and 8K video with H265 and ProRes
Robust design with IP 52 weather sealing
Summilux 28mm f/1.7 lens with integrated macro mode
Magnesium die-cast full metal housing
New 90mm digital zoom setting
Higher resolution tiltable LCD screen + new higher resolution OLED EVF
Up to 15fps burst shooting in electronic shutter and higher ISO 100,000
Updated connectivity with HDMI, USB-C 3.1, Bluetooth and high-speed WiFi 2×2 MIMO
Improved battery performance
The first camera with wireless charging via optional 

handgrip HG-DC1

 and a charging pad such as the 

Leica Drop X Wireless Charger
READ OUR LEICA Q3 REVIEW
Learn more about the impressive features which can help elevate your photography in our latest review.Read our Review
LEICA Q3 CAMERA IN MORE DETAIL
INCREDIBLE IMAGE QUALITY
Leica's third generation Q camera includes a new triple resolution sensor (60MP / 36MP / 18MP), which delivers superb image quality for photo and video content, working in tandem with the fixed Summilux 28 f/1.7 lens. Leica has also removed the low pass filter for the sharpest possible results from the new sensor.
Triple ResolutionTechnology has been designed by Leica to utilise the full image sensor, even when taking smaller image sizes to save space, yet still delivering excellent quality DNG files in L, M and S. RAW images are captured in 14 bit colour depth, while sRGB JPEGs are recorded in 8-bit.
When shooting in full 60.3 megapixel resolution you can capture exquisite details in large RAW / JPEG images measuring 9520 x 6336 pixels, with high clarity and contrast rendered by the built-in Leica lens. The large file sizes allow you to crop into your image and fill the frame with your subject.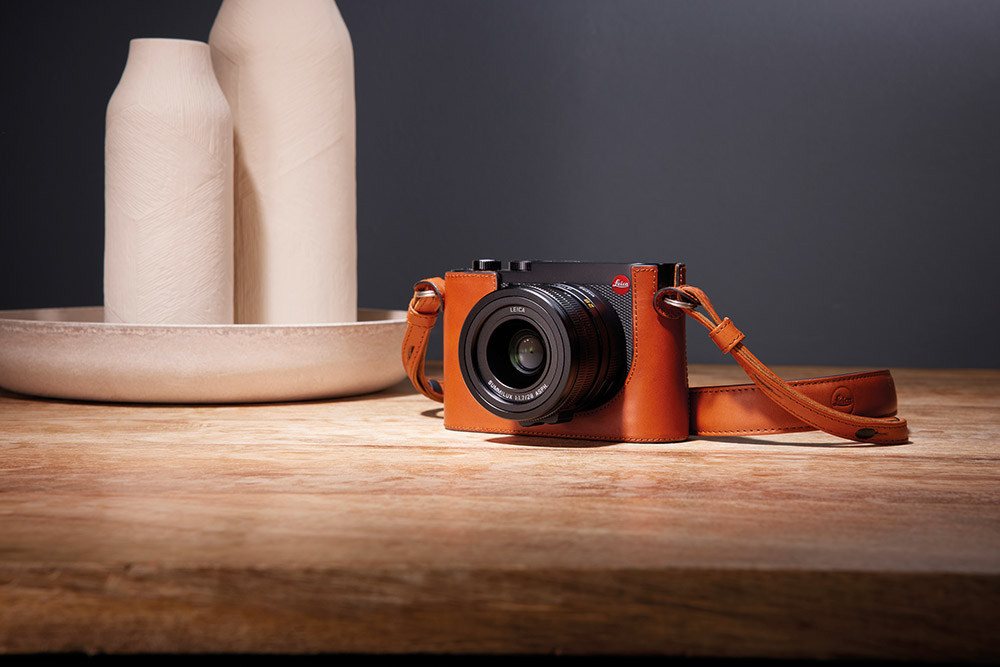 THE LATEST GENERATION PROCESSOR
The compact camera is powered by the Maestro IV engine, Leica's most advanced processor, which has been adapted to the Q3 camera. This is tasked with delivering speed, handling and image performance, which it does in spades.
Thanks to the sensor and processor combination the Leica Q3 boasts a base ISO of 50 when shooting in manual mode and ISO 100 in Auto mode, through to a maximum ISO 100,000. This provides amazing low light performance with well controlled noise and the ability to handhold the camera in even the very darkest situations.
You can also burst up to 15fps when shooting in 12-bit RAW, for truly impressive speeds for the high resolution. When paired with the new AF system the results are particularly impressive, enabling you to achieve better focus at higher frame rates.
An 8GB buffer ensures you can burst enough images in sequence to capture the decisive moment, with up to 63 RAW files at 15fps (nearly 5 seconds) through to 164 images when shooting at 2fps.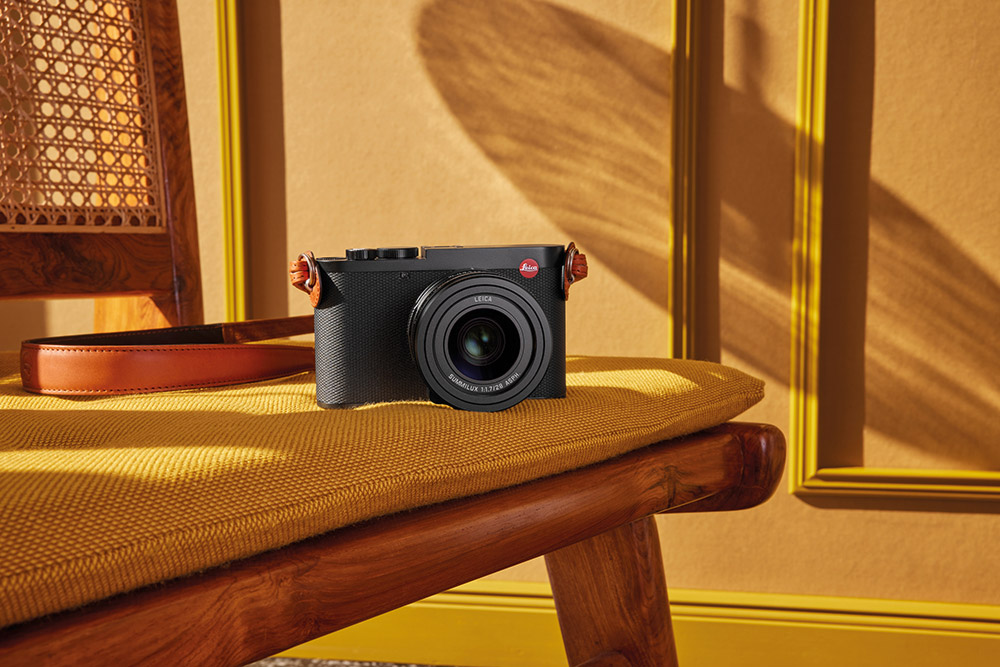 NEW HYBRID AF SYSTEM
The Q3 boasts an entirely new Hybrid AF system, which is made possible by the addition of the new high-resolution sensor, which features phase-detection autofocus sensors (PDAF). This type of focusing quickly measures the phase difference between light rays reaching different parts of the lens, which gives you faster and more precise autofocus than you can achieve with contrast-only systems. This means that the camera now harnesses hybrid AF, which works through a combination of contrast metering, depth mapping and phase comparison metering.
What this means is that you can snap moving subjects more accurately, as well as achieve better results in low light where there is less contrast for the camera to obtain focus on your subject.
UP TO 8K VIDEO WITH MULTIPLE FORMATS
The Q3 records up to 8K/30p internal video and offers multiple formats including H265 and most notably ProRes for class leading post production and colour grading opportunities. Slow motion effects can also be captured at speeds up to 120p in Full HD, with various frame rates and bit depths for every possible moviemaking requirement.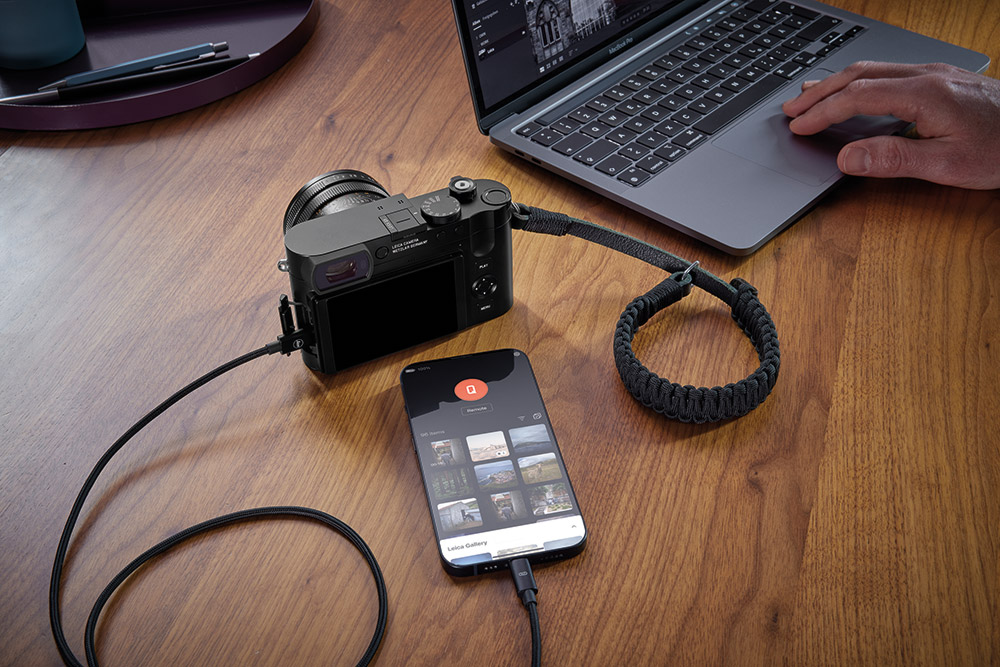 When recording C4K/60p the Q3 captures 4:2:2 / 10 bit (SD and HDMI) with H264, All-I at 600Mbps. The table below highlights the movie formats, which are available:
| | |
| --- | --- |
| | RESOLUTION |
| C8K (17:9) | 8192 x 4320 |
| 8K (16:9) | 7680 x 4320 |
| C4K (17:9) | 4096 x 2160 |
| 4K (16:9) | 3840 x 2160 |
| Full HD (16:9) | 1920 x 1080 |
Enjoy complete versatility is available when recording at every resolution as demonstrated by these 8K options:
MOV C8K
MOV C8K (recording to SD)
29.97 fps
C8K 4:2:0 / 10 bit
h.265
L-GOP
300 Mbps
25.00 fps
C8K 4:2:0 / 10 bit
h.265
L-GOP
300 Mbps
24.00 fps
C8K 4:2:0 / 10 bit
h.265
L-GOP
300 Mbps
23.98 fps
C8K 4:2:0 / 10 bit
h.265
L-GOP
300 Mbps
MOV C8K (HDMI output without HLG/L-Log and without recording to SD)
29.97 fps
8K 4:2:0/8 bit
h.265
L-GOP
300 Mbps
25.00 fps
8K 4:2:0/8 bit
h.265
L-GOP
300 Mbps
24.00 fps
8K 4:2:0/8 bit
h.265
L-GOP
300 Mbps
23.98 fps
8K 4:2:0/8 bit
h.265
L-GOP
300 Mbps
MOV C8K (HDMI output with HLG/L-Log or during recording to SD)
29.97 fps
C4K 4:2:2/10 bit
h.265
L-GOP
300 Mbps
25.00 fps
C4K 4:2:2/10 bit
h.265
L-GOP
300 Mbps
24.00 fps
C4K 4:2:2/10 bit
h.265
L-GOP
300 Mbps
23.98 fps
C4K 4:2:2/10 bit
h.265
L-GOP
300 Mbps
MOV 8K
MOV 8K (recording to SD)
29.97 fps
8K 4:2:0/10 bit
h.265
L-GOP
300 Mbps
25.00 fps
8K 4:2:0/10 bit
h.265
L-GOP
300 Mbps
24.00 fps
8K 4:2:0/10 bit
h.265
L-GOP
300 Mbps
23.98 fps
8K 4:2:0/10 bit
h.265
L-GOP
300 Mbps
MOV 8K (HDMI output without HLG/L-Log and without recording to SD)
29.97 fps
8K 4:2:0/8 bit
h.265
L-GOP
300 Mbps
25.00 fps
8K 4:2:0/8 bit
h.265
L-GOP
300 Mbps
24.00 fps
8K 4:2:0/8 bit
h.265
L-GOP
300 Mbps
23.98 fps
8K 4:2:0/8 bit
h.265
L-GOP
300 Mbps
MOV 8K (HDMI output with HLG/L-Log or during recording to SD)
29.97 fps
4K 4:2:2/10 bit
h.265
L-GOP
300 Mbps
25.00 fps
4K 4:2:2/10 bit
h.265
L-GOP
300 Mbps
24.00 fps
4K 4:2:2/10 bit
h.265
L-GOP
300 Mbps
23.98 fps
4K 4:2:2/10 bit
h.265
L-GOP
300 Mbps
NEW TILTABLE 3″ LCD AND NEW 5.67MP OLED EVF
For an even better user experience both the LCD and Electronic Viewfinder (EVF) have been updated with higher resolution screens and a completely new tiltable function for the LCD.
The touch control 3-inch LCD screen features a higher 1,840,000 pixel resolution and its tiltable feature makes it far easier to capture close-up macro shots and difficult stills or video shooting angles.
The highly responsive EVF sees an increased resolution from 3.68MP to 5.76MP with a fast 120fps refresh rate, which provides a crystal clear view of the scene and more intuitive operation. These provide excellent views of your subject and improved handling across a variety of situations.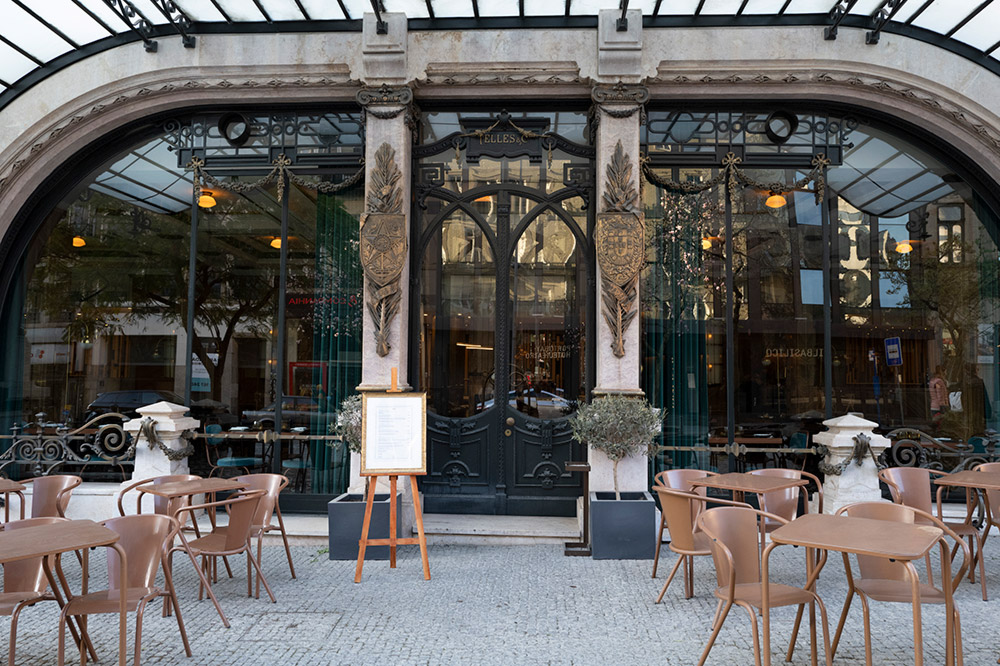 Camera settings: 1/125 sec. f/5.6. ISO 1000
FIRST CAMERA WITH WIRELESS CHARGING VIA OPTIONAL HANDGRIP
As an innovator, Leica has developed the first ever camera to offer wireless charging via an optional grip and any 10W charge-pad. This allows you to simply place the camera down on the pad and it will wirelessly charge the new high-capacity BP-SCL6 Battery in just 190mins.
The handgrip HG-DC1 boasts an ergonomic design with the same beautiful finish as the camera body, which works together with a charging pad such as the Leica Drop X Wireless Charger, which will also charge many iPhone models, Apple Watches and similar wireless devices.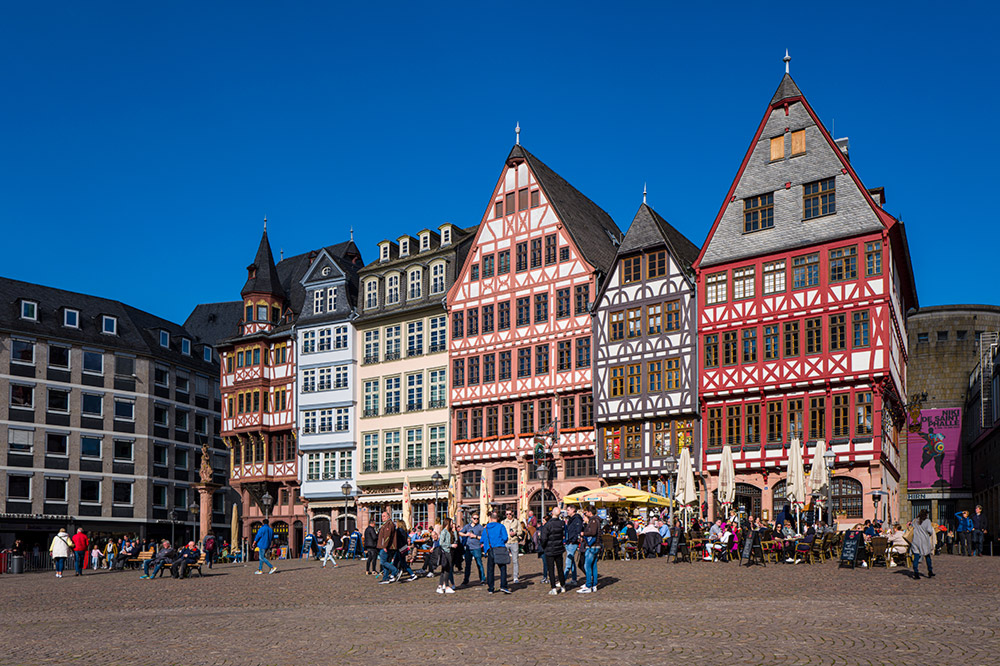 Camera settings: 1/1000 sec. f/4. ISO 100
ADVANCED CONNECTIVITY AND DURABILITY
With a design which is made for Phone and iPad the third generation all-in-one camera features both USB-C and HDMI Type D 2.0 ports, alongside Bluetooth 5.0 LE / MFI, which provide significant enhancements for todays creators.
These allow you to connect to the updated Leica FOTOS 4.0 app more fluidly, as well as benefit from USB charging and utilise a compatible recorder/monitor over HDMI. Advanced WiFi connectivity has been introduced through MIMO, which is more stable and faster than traditional WiFi signals. MIMO allows you to connect your camera to your smartphone, tablet or laptop while enjoying 10x transfer speeds compared to the previous camera.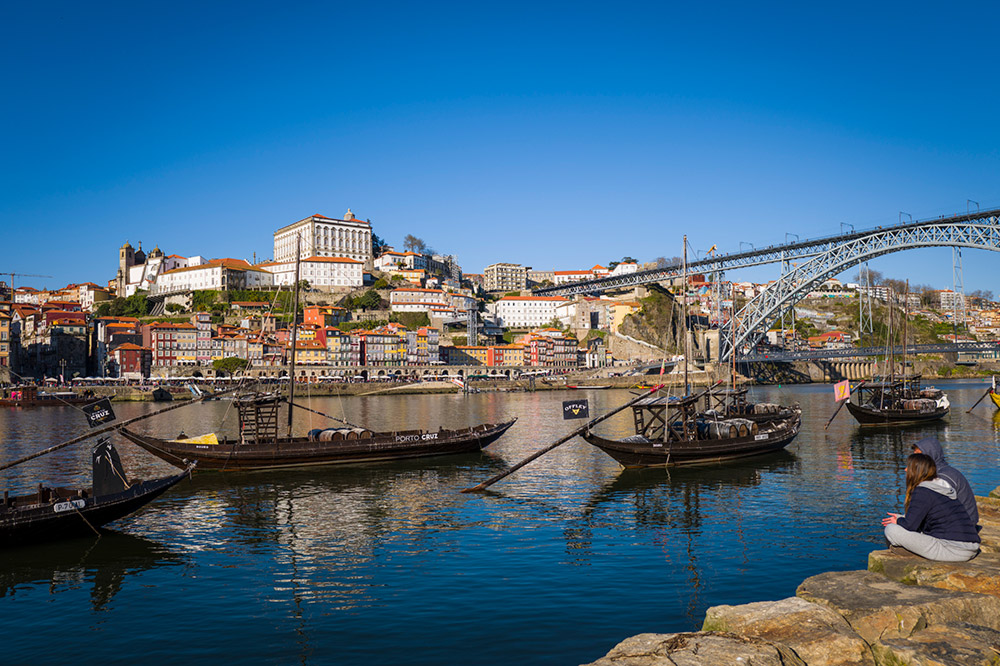 Camera settings: 1/1250 sec. f/4. ISO 100
ROBUST BUILD QUALITY WITH UPDATED USABILITY
The same IP52 dust and spray water protection has been maintained from the previous generation, which ensures you can create compelling content whatever the conditions.  Leica has also updated the third generation Q3 camera with a new button layout with customisable control, along with an additional rear push-dial control and two buttons above the display.
A full metal housing with signature leatherette ooze Leica's classic understated style, as well as offering a robust build, which can withstand the rigours of daily use in challenging environments.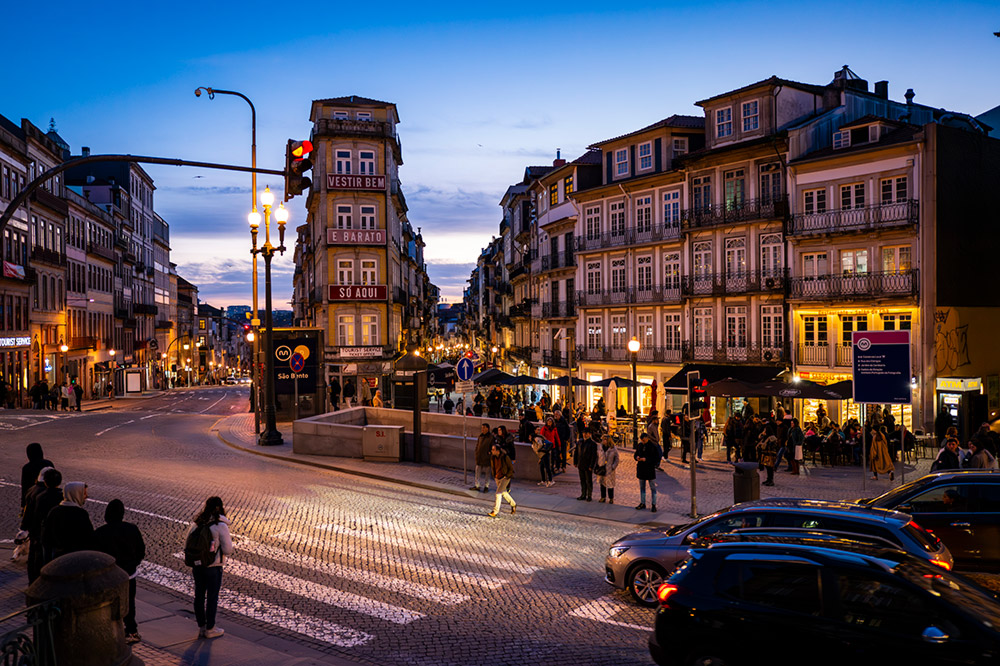 Camera settings: 1/250 sec. f/2. ISO 2500
FAST AND CONVENIENT LEICA FOTOS APP
The newly updated Leica FOTOS 4.0 App is available from the Apple App Store™ or the Google Play Store™. This not only provides remote control of the camera, but seamless integration for applying Leica Looks to your images, integration with Lightroom and you can download videos to your mobile device.
ENDLESSLY CUSTOMISABLE
A host of new Q3 compatible Leica accessories are available to customise your shooting experience and personalise your Q3. These include bespoke compact camera cases in Q3 Halfcase Leather Black, Q3 Halfcase Leather Olive Green and Q3 Halfcase Leather Cognac.
You can dampen the shutter button with a soft release in brass, black anodised aluminium or silver anodised aluminium and there are three thumb supports to chose between, for comfortable single-handed shooting:
Q3 Thumb Support Brass Blasted Finish

Q3 Thumb Support Aluminium Black

Q3 Thumb Support Aluminium Silver
VERSATILE WIDE ANGLE SUMMILUX LENS
The fixed Leica Summilux 28 f/1.7 ASPH prime lens captures distortion-free images with impressive sharpness from corner to corner, even when shooting with the widest maximum f/1.7 aperture. Its 28mm focal width is perfect for capturing everything you image from a Leica, including landscapes, cityscapes, street photography, portraits, travel and video.
A soft rich bokeh is rendered at wider apertures, which is ideal for capturing portraits and pets photos, or any subject where you want to minimise distracting backgrounds through soft defocus.
MACRO MODE
A close minimum focus distance of just 17cm in macro mode provides plenty of opportunity to experiment with extreme close-ups and dynamic compositions. This allows you to reveal incredibly small details in the subject and capture results which are not otherwise visible to the human eye, with excellent clarity and detail even at the closest focus distances.
DIGITAL ZOOM
The Q3 also improves on the previous generation digital framing / digital zoom performance, with a new 90mm digital zoom, which has been added to the cropping repertoire. The provides four focal widths from the single lens, with approximately:
1.25x equivalent to 35 mm
1.8x equivalent to 50 mm
2.7x equivalent to 75 mm
3.2x equivalent to 90 mm (new)
Just as the camera, the Q3 lens can be extensively customised with beautiful lens caps such as the Lens Cap Q E49 in Brass Blasted Finish, which is available in silver and black anodised aluminium. You can also add unique lens hoods, which are available in the same three finishes:
Q3 Lens Hood Round Brass Blasted Finish

Q3 Lens Hood Round Aluminium Black Anodised Finish

Q3 Lens Hood Round Aluminium Silver Anodised Finish
LEICA DYNAMIC CONTROL (LDR)
Alongside numerous newly developed features, the Leica Q3 includes LDR, or Leica Dynamic Control. This sophisticated technology helps to ensure high contrast scenes are recorded in JPEG without blowing out highlights and shadows, which it does with excellent results.
The camera also includes shooting features such as LPC (Leica Perspective Control), LCL (Leica Looks) and a host of modes for easier content creation. These include automatic bracketing, and there's also optical image stabilisation built-in to help you capture sharper results.
WHAT'S IN THE BOX
Leica Q3 Compact Digital Camera
Leica BP-SCL6 rechargeable battery
Leica BC-SCL4 battery charger, Power cable
Leather carrying strap
Leica FOTOS Cable
Lens hood
Lens cap
Accessory shoe cover
Instructions